The Stitch Lab
is one of my favorite places in Austin. Even though I don't spend near enough time there, I do keep up with their newsletters and lust after their always
exciting classes
. This week the gals are putting the final touches on their party honoring the accomplishments of two totally Austin chicks--Kathie Sever and Bernadette Noll.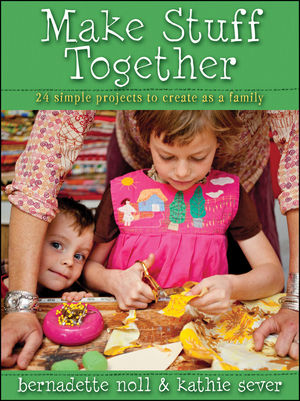 Kathie and Bernadette have just finished their first book
Make Stuff Together
and will be celebrating its release this Sunday the 26th from 1 to 6pm at the
Lab
. If you've yet to visit this little house of creativity, this is the day to check it all out.
The party
is family friendly with lots of projects and games for kids of all ages. Hope to see you there!